Six months have officially passed since we were hit with one of the most devastating hurricanes of our lifetimes, Superstorm Sandy. In total, there has been over $70 billion in damage, which is only trumped by the devastation cause by Hurricane Katrina.
Inform Those in Need of Building Codes of NJ Modular Homes
Hurricane Sandy's extensive amount of damage is the reason why Coastal Modular Group formed to build affordable and durable modular homes in New Jersey. Homes now have to be built to new codes such as the height a home must be off the ground in proximity to water. Some home owners are still not clearly informed on this type of information, and homes not built to code can result in even more expenses.
It may be six months later, but we urge you to remember there are people still without homes. If you know anyone who is in need of help, the representatives at Coastal Modular Group are here to answer questions to get their lives back to normal.
Please continue to give as much as possible. If you are looking for ways to volunteer we suggest contacting Rebuild Our Shore and Restore the Shore. You can also always contact us at Coastal Modular Group by calling (732) 800-2447 or visiting http://coastalmodulargroup.com/contact.php.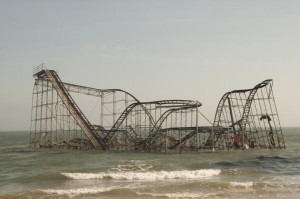 Photo courtesy of Fema.gov