Even if you weren't chosen by Coastal Modular Group, builder of modular homes in NJ, to get free training by at the ProPlayer Football Camp, you still have some time to sign up.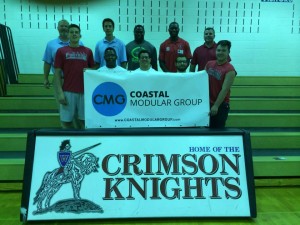 Recently, our modular home company decided to team up with Gridiron G.A.N.G. and sponsor a special camp that would offer today's young athletes a chance to train with current and former professional NFL players. As part of this sponsorship, we were allowed to grant a few lucky students free access to this camp so they can learn the habits of professional players and work through circuit training, competitive drills, and strategic flag football games. Five students from Wall High School in Monmouth County were chosen to take advantage of this unique camp.
We are happy to be able to offer these Crimson Knights a chance to expand their skills and learn the dedication is takes to make it as a professional athlete.
In addition to helping today's athletes, our NJ modular home company is also showing its support of the local heros. We will be sponsoring the Pros vs Heros Charity Flag Football game in Toms River High School North where you will see local EMS, Fire, and Police personnel take on pro NFL players.
For more information on the camp or how our modular home company in NJ can help you, please call us at (732) 800 – 2447.