Does your young one dream of being in the NFL? Do they practice everyday? Then reward them by helping them get a taste of the real thing. Coastal Modular Group is proud to sponsor the ProPlayer Football Camp for 7 to 18 years old children taking place at Toms River High School North on June 26th and 27th.
As a Modular Home Company We Believe In a Solid Foundation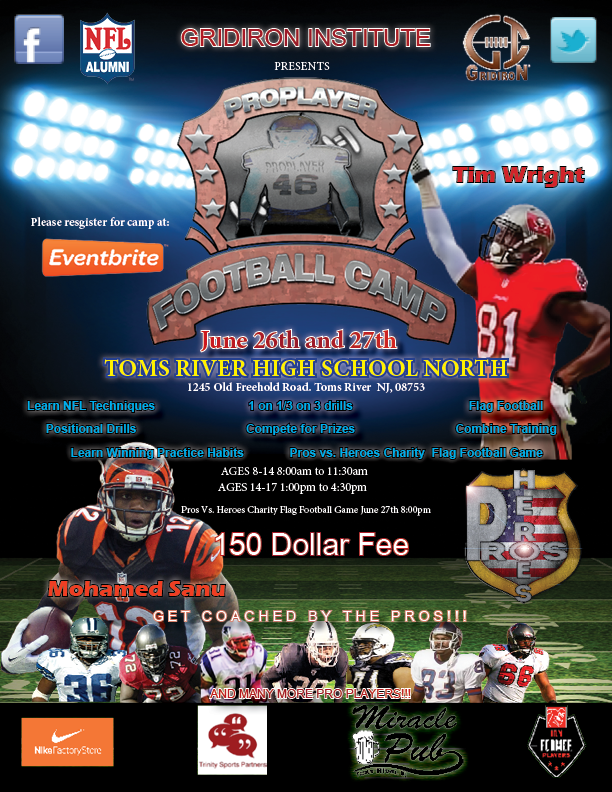 Our NJ modular home company is supporting the GridIron Institute to help give kids a chance to train with current and former NFL Pros. There are two sessions, one for 7 to 14 year-old kids and the other for 14-18 year-old. Not only will they be participating in circuit training, competitive drills, and flag football, but they will also learn the practice habits of professional players such as Damian Barnes, Marvin Booker, Damian Gregory, Antonio Garay, Brandon Jones, Ben Kelly, Dan Klecko, Clarence Love, Mohamed Sanu, Odessa Turner,Tim Wright, and more.
The children even get a Meet and Greet at Cool Beans Coffee House where they can get autographs and even eat with the Pros. Don't worry; you get your chance to hang with the big timers too at the happy hour at Mircale Sports Pub.
In addition to the camp, our modular home company will support NJ's finest at the Pros vs. Heroes game. Toms River EMS, Fire, and Police personnel will go head to head with professional NFL players at Toms River High School North.