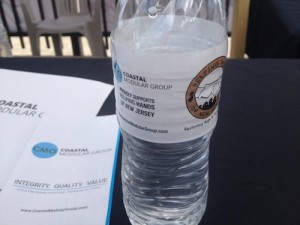 This past Saturday Coastal Modular Group proudly sponsored the New Heights Festival in Seaside, NJ. Fortunately for us, the area where the festival was held was in fine condition after the fire that wiped out much of the boardwalk. After all the rebuilding, it is very sad to see such a devastating event.
However, we didn't let this bring down our weekend. The New Heights Festival was filled with plenty of smiling faces and great family fun activities. The crew from our NJ modular home company spoke with many people from the area who are finally getting ready to rebuild.
Seaside Height Welcomes our NJ Modular Home Company with Helping Hands
It is such a relief to hear people who were having a hard time rebuilding are finally making breakthroughs in the area with their permits, insurance, and more. As the bands played and everyone buzzed around the attractions, we were excited that many people took a chunk of their time at the festival to truly talked to us.

Whenever we attend or sponsor events we try to make our area as welcoming as possible. The high spirits of those around us meshed perfectly with ours, and we were able to meet some interesting people. One of our favorites was David Boyce.
Just as customers like to hear from brands asking about how their product is working out, we love to hear from those we talk to. If there was anything missing in our conversation, you can always contact us directly from our website or Facebook. David made us feel like we accomplished such a monumental amount of work in the short time we were able to talk about his plans. It is people like him that made us form Coastal Modular Group, and this positive feedback makes us even more excited for the next event!