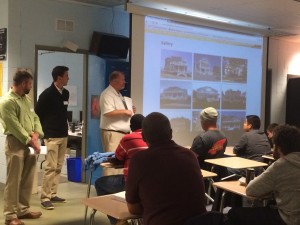 Coastal Modular Group loves to stay active in the community and lend a helping hand whenever possible. We have donated our time and expertise to companies like the Visitation Relief Center and we have sponsored community events like the ProPlayers Football Camp. Recently, we decided to directly help the students of today by teaching those at the Ocean County Vocational Technical School (OCVTS) learn how we build modular homes in NJ.
Students Learn Current Modular Home Building Practices
One of the problems of the current job market is students aren't always learning the best practices. Of course they learn the fundamentals, but the world is changing quite rapidly and many graduating students don't know all of the options available to them. For instance, carpentry has basic sets of rules in the building process, which can be applied to the construction of a home. However, these students might be turned off to home building thinking they have to work in the cold during the winter and heat in the summer.
Our NJ modular home company aimed to help students at OCVTS understand there are more options. Modular homes are built inside factories, so if these students don't want to work outside, they can apply their skills to work on modular homes. Trends like these are very important especially since our evolving world is seeking to be more efficient and leave less of an impact on the environment. Understanding the importance of green building can help these students land jobs for Eco Defensive Certified builders like Coastal.
We have to admit it felt great to talk to students who were extremely interested in the building process. Many of the students have built homes with Habitat for Humanity, and the information we delivered really intrigued them even more about the options they have in home building.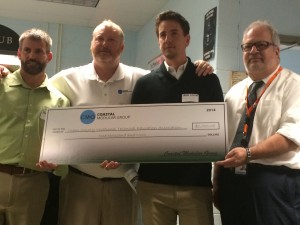 In addition to presenting, we donated $1,000 to the Ocean County Vocational Technical Education Association Scholarship Fund in hopes we can better the organization and students' lives even more.
If you would like Coastal Modular Group to present to your institute's students, please contact us today at (732) 800-2447.