"Prefab modular homes" tends to make people believe their homes are delivered with absolutely everything done and they can move in the day the home is set. However, once your modular home is delivered and set at your site, we have just a few more things to tidy up. Coastal Modular Group breaks this process down in 3 phases in order to ensure everything has gone smoothly and looks perfect. You can also learn more about the advantages of prefab modular homes in NJ here.
Before You Move Into Your New Prefab Modular Home
Phase 1: Nothing?
You are probably very excited after seeing your modular home delivered and then built right in front of you. However, now it looks like nothing is happening. You are in what is called the "Rough Ins" phase. The layout of basic lines are being made, but we aren't making the full connections. Additionally, the plumbing, electric, and hvac are being laid out. So, as it may look like we abandoned you, we are actual taking care of some of the most critical parts of your new home.
Phase 2: Bring It Together, Cover it up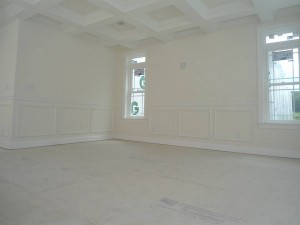 Let's add some layers, shall we? All of the plumbing, electrical, and hvac have been installed, but the inside of your house isn't looking too great with bare wires and pipes on the walls. At this time we add the sheetrock to your home's walls at the module connection points. These connection points are crucial because we can remove an entire section of the home at these points to install another, so the sheetrock has to end at these points. Once the sheetrock is installed, we can make these walls look prettier. We add the trim for some accent, and all of the interior walls will be painted.
Phase 3: Design Fun and Almost Done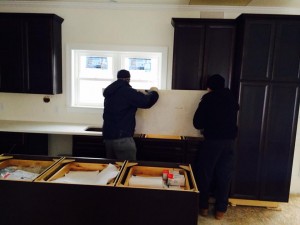 After all the hard work of deciding the interior design of your home, we can finally get to it. Your hardwood flooring, carpet, granite, tiles and other various pieces will be installed. Your modular home will also receive the necessary inspections at this time. These inspections include fire, electric, plumbing, building, final- as-built survey, homeowner warranty, and certificate of occupancy.
Not so bad, right? Of course we know you are anxious to move in, but you don't want to call us every single day for an update. The good news is we have a solution. Follow along with the process with our customer portal at: http://www.coastalmodulargroup.com/customer_login.php.