In a few of our last posts we have been focusing on our green building techniques because it is such an essential part Coastal Modular Group's modular home construction. Today, we are proud to tell you we have ordered our  first full-house pack of Eco Red Shield™ by Eco Building Products.
Why Eco Red Shield Is Important for Modular Home Construction
What does this mean? Well, for us it is another huge step in building a greener home, but for the homeowners it is peace-of-mind and an environmentally conscious decision they can feel great about.
The homeowners of this Bay Head, NJ project have chosen to use Eco Red Shield™ as the lumber to frame their ENTIRE home. Why is this such a smart choice? Not only does this lumber preserve the environment as much as possible, but the homeowners' three-story, six-bedroom home will have enhanced, eco-friendly protection against mold, termites, wood-rot decay, and fire. Eco Building Products even backs their lumber with a 10-year warranty!
Can you imagine the image below filled with wasteful lumber that does not preserve the environment? Coastal Modular Group truly urges you to take this into consideration when building your modular home. With all of the benefits of Eco Building Products, green building is the smarter choice anyway.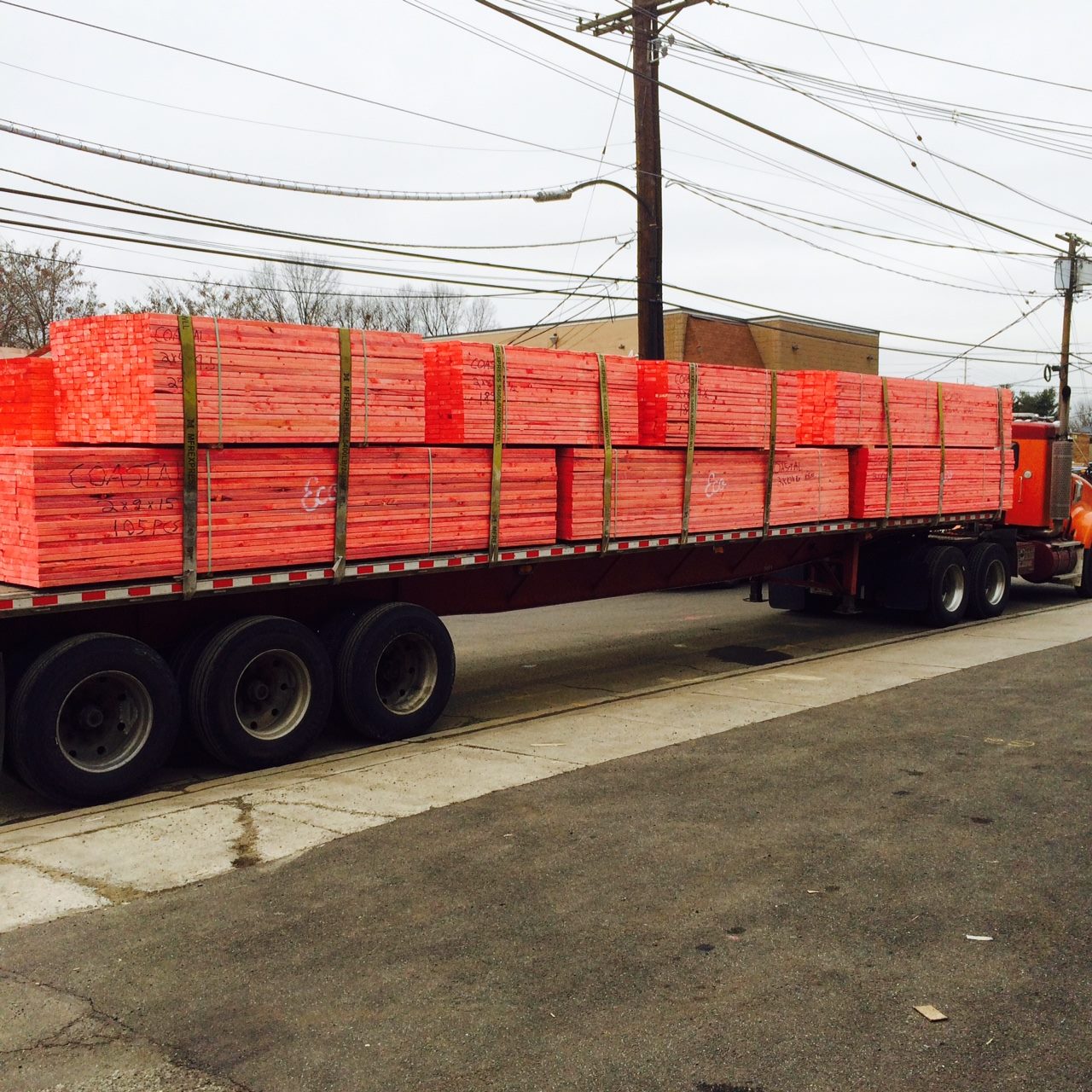 We are very dedicated to making modular homes better for New Jersey residents. You can read more about our Eco-Defensive Builder Certification here: http://coastalmodulargroup.com/blog/eco-certified-modular-homes-in-nj/.
Are you ready to take the right step in building your modular home? Call Coastal Modular Group today at (732) 800-2447. We will gladly show you the price difference and advantages of choosing our green building products like Eco Red Shield™. It may start with the frame, but eco-friendly products are available your your entire home.