Many people shopping for a new home will soon realize their dream home is a little more out of reach than they thought. There will a features missing or you are getting into a fixer upper that you simple don't want to invest the time and money on. This is why you should choose to customize your house with our NJ modular home floor plans.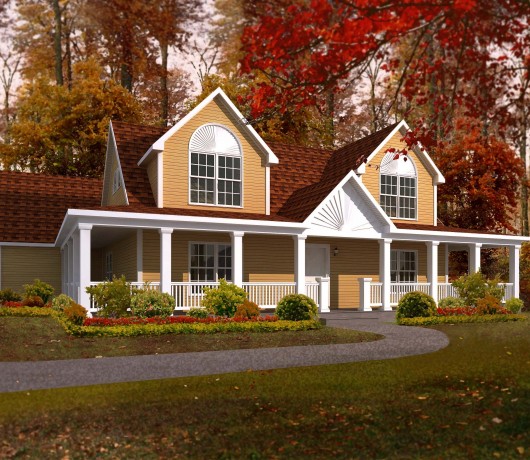 If you have been reading our blog, you will know how much money you will save by choose a modular build rather than stick. What many shoppers don't know is that modular homes can be customized that same way stick builds can be.
Not all of us are wildly creative, which is why our floor plans are so great. They provide you with a basis so you can choose how and where to expand out to better fit your living needs. When you can't find that perfect home with the loft over the garage, you will be able to add that specific space to your modular home build.
The best part is our software allows you to see these additions as you are dreaming up your NJ modular home. Since we already know what can be built in certain locations and what we are able to build, you can choose from any floor plan our software has readily available.
Coastal Modular Group's Brick NJ Modular Home Floor Plans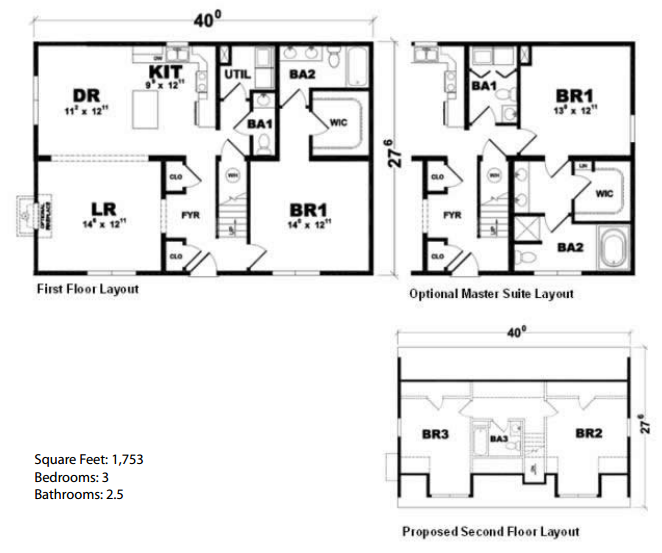 Let's take one of our favorite designs for example, the Brick, NJ modular home floor plan. This is a cape cod with three bedrooms, 2.5 baths, and 1,753 square feet. You can there is a great First Floor Layout chosen to give you optimal space, storage, and style. However, you can see an alternative option with the Optional Master Suite Layout.
The Proposed Second Floor Layout, is a simple design that will give you a great deal of space in the bedrooms. However, maybe you don't need two full bedrooms and rather have one very large one and a small storage room. This can easily be changed with our software and you can see it instantly.
Designing a house should be fun, not restrictive. Especially since you are making an investment and living everyday in it. Let us help you choose the perfect design. Simply call us at (732) 800-2447 to get started.