The new year is in full swing, and with it comes exciting new interior design trends for every style of home. Read on to discover what's hot for 2016!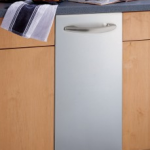 Colored stainless-steel appliances– A fun way to add a little uniqueness to your kitchen, this new take on the ubiquitous stainless-steel trend of recent years is creating quite the buzz. LG's new Black Stainless collection and Whirlpool's Sunset Bronze finish are just two of the options out there for homeowners this year.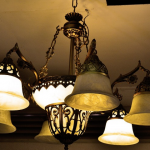 Pendant Light Fixtures– Unlike chandeliers, pendants hang directly over a table and add a little bit of light while making a big statement. You can choose a pendant that is modern or retro, simple or showy, depending on your style of décor.
"Warm" Metals– Perhaps the most trendy metal of 2016,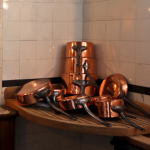 rose gold is popping up everywhere- from smartphones to kitchen accessories. Rose gold and other "warm metals" such as copper, brass and burnished bronze will be the hardware of choice in trendy kitchens and bathrooms this year.
Mixed Materials in Kitchens– In a sharp contrast to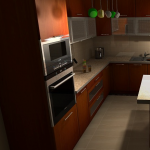 the streamlined, hyper-modern kitchens of recent years, the 2016 kitchen trend is towards mixing materials, colors and finishes to create a personalized space and add warmth to the most popular room in the house. Look for homey touches like vintage area rugs, antique cookbooks and cooking-themed knickknacks to coexist with rustic reclaimed wood flooring, tile backsplashes and shiny countertops, all in perfect harmony.