When you were a child did you used to draw the thing you dreamed about? Did you also draw your family, your pets, and your home? Then why stop now. With the technology at Coastal Modular Group, we can help you draw or even piece photos together to design your new NJ modular home.
Recently, children in Union Beach, NJ were asked to sketch their dream playground during "Design Day," the first step in 9-week community project to reclaim the play space at Scholer Park. The children did not only draw the seesaws and swings we remember as kids, but they also added rock walls, water-guns, pirate ships, and many other imaginative structures. With the technology today, many of these "far-fetched" designs can actually be achieved. So, why not be able to do this with your home?
Custom Design Your Modular Home in New Jersey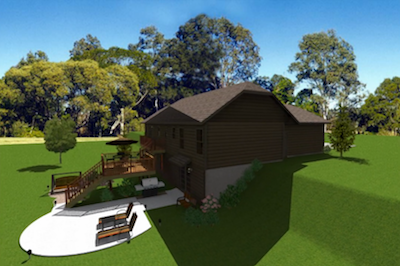 When Hurricane Sandy hit many people completely lost their homes, but may have salvaged some photos. With these photos Coastal Modular Group can actually rebuild your home the way you remember it, or it can incorporate your favorite aspects of your old home and redesign the rest. We will even make a 3D video rendering of your home so you can explore the design before it is built.
You can bring in siding from your old home and we can find the best match to your color, bring in photographs of the bay window and we will rebuild it, and if you like the shutters in a magazine better than your old ones, we will use those instead. Our designers have been collectively building homes for over 30 years, and before we used computer animated graphics we were building homes to fit our clients' descriptions.
So, gather photo albums, magazine clippings, sketch a rough design, or bring in anything else that can help you make your dream home, and let's get started on building your new modular home in New Jersey.