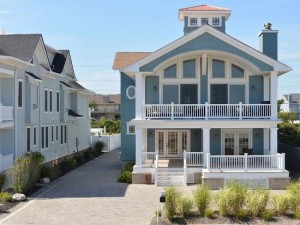 When you purchase a home the biggest concern initially is the financial responsibility. Then within the first few months you realize owning a home is like running a business, there is always something that requires your attention… CMG is committed to each one of our clients being happy and successful homeowners!
To maximize your home's efficiency keeping a maintenance calendar is the way to go. This can be as simple as a pocket calendar or as sophisticated as using a scheduling app with push notifications alerting you to tasks. The list of tasks to be looked after with your home can be extensive, but being organized about your processes from the beginning will make it a breeze.
It is helpful to have a list of professionals handy for when seemingly small DIY projects go awry. You don't want to be reading Google reviews endlessing searching for an HVAC contractor on a hot summer day!
Contractors to have contacts for…
HVAC
Pest Services
Plumber
Electrician
Landscaping
General Handyman
So now let's look at what to expect to do seasonally starting with everyone's favorite season at Jersey Shore…
SUMMER!
Summer is all about being outside, so we tend to focus on the exterior of the house (lawn, garden, deck, etc.)
Tend to any insect issues. For this area we want to be on the look out for things like ants, termites, spiders, and mosquitoes. The best way to keep pests at bay is to keep things tidy and free from clutter.
Clean the garage.
Clean your windows. Keeping your windows, frames, and trim clean will not only keep your house looking sharp it will extend the life of your windows.
Clean and repair your deck/patios. Years ago decks were wood and maintenance was straight forward, but we now have so many more options! All these options are amazing, but it is important to check with your decking manufacturer to find out about the suggested cleaning products and maintenance to be performed.
FALL
For many fall is a busy time of year with kids heading back to school. Also, if your CMG home is your summer home, then your trips to the shore are probably winding down as well, so make sure not to fall behind on suggested fall maintenance.
Flush your hot water heater. This is important to remove sediment that can build up, and do not think because you installed a tankless water heater that this step doesn't apply to you. Most manufacturers suggest a flush at least every 12 months if you live in an area with hard water. This video will give you some basics of the process and importance, but we always suggest consulting a licensed professional for assistance.

Check all window and door seals for ensure you won't be heating your yard over the winter months.
Have your heating system checked to ensure it is ready to run without incidence during the winter months. It is suggested that you have your heating system checked annually so that any necessary maintenance can be performed to get maximum life out of your unit.
Winters can be harsh here in NJ and with the occasional nor'easter crossing through our area make sure you are prepared with deicer and a few sturdy shovels ready to go in the garage.
WINTER
Holidays, shopping, family, food, snow… and of course more home maintenance.
Electrical issues and injuries are huge during the winter months so BE CAREFUL. If you are planning a Clark Griswold type of holiday display consult an electrician to ensure your electrical panel can handle the load safely.
Take a moment to check all exterior door locks as well as windows locks.
Then since most of us expect visitors around the holidays now would also be a good time to do a little routine maintenance. Check for loose knobs, pulls and handles… and also ensure drains in showers, tubs and sinks are running smoothly.
SPRING
Time to spring ahead and get a jump on the "Spring Cleaning"!
Clean and check your gutters. We get a significant amount of rain in the spring months so you want to ensure the rain is being properly drained away from your home.
Check your property's drainage. You want to make sure you don't have excess standing water on your property. Obviously a few puddles after a good storm isn't cause for alarm, but significant water settling along your foundation can be cause for concern.
Take a walk around your house and do a thorough visual inspection of your siding, foundation, roof and trim work. If anything appears lose be sure to take note so that it can be repaired.
Just liked you checked your heating system, you want to have your AC system serviced at least once each year around this time.
There is nothing like a nice ocean breeze if you live at the Jersey Shore, so make sure you check your screens so you are ready to open your windows and enjoy that sweet benefit of shore life!
Tend to your landscaping and clear away any plants that didn't make it through the winter. If you have landscapers now might also be a good time to call for scheduling maintenance or lawn services. If you have an irrigation system make sure you are on the schedule for annual maintenance.
By no means is this list intended to be an all-inclusive list of home maintenance, but instead meant to get you thinking about your home and what your specific needs might be.  If you have any questions, concerns or would like more information on modular homes contact Coastal Modular Group at (732) 800-2447.