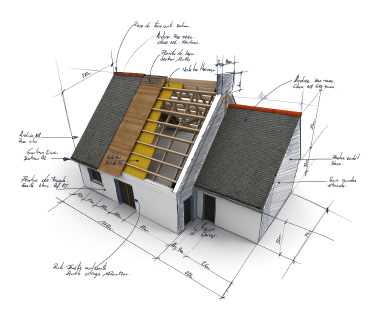 We are here to again prove that modular homes are not carbon copies and Coastal Modular Group's floor plans are perfect to customize. This post is perfect for those who are buying their first fixer-upper home and aim to keep their budget reasonably low while getting what they want. Let's admit, trial and error is the best way to get things perfect.
So you searched the market all over New Jersey and saw a gorgeous modular home and a stick built home in the perfect neighborhood. They are lacking the same key aspects; for instance, you really want a ranch, but they both need another bedroom. How do these two stack up?
Customizing a Modular Home Floor Plan vs Stick Built
Remember, you can customize both with the room you want. Any stick builder can take on the task, but they will have to learn the structure of the house, find the piping, route the electrical, and match the materials. With a modular home, you can find out what company built the home and they will have this information perfectly available. Coastal Modular Group keeps records of every house we build, and you can use the software to virtually add that room to any part of the ranch home floor plan (above the driveway, behind the master bedroom, almost anywhere).
After the ambiguity of designing your stick built home, the builder now has to get to work. Ut oh, it is raining this week, and now your new room is behind on schedule before it even started. This is very common in NJ because of our seasons. Humidity, temperature, and precipitation can all stall the time your stick built addition is finished by. With our modular homes in NJ, your new room is built inside a controlled environment, so weather isn't a factor. When it comes time to add your new room, our crew will have you sitting in that new couch you ordered before the spackle dries on that stick build.
This is just during your first round of changes. What happens when you want to add another floor? Or what if another super storm hits and you need a wall replace? Believe us, stick builds as gorgeous, but modular homes are just more practical.
Have a fixer upper modular home? Call our NJ modular home company today at (732) 800-2447 and we will help you make it perfectly yours.