Millennials may seem young, but that is only because we are just now starting to learn much more about them. They challenge the norm, and not for ignorance, but for practicality. This is why our modular homes in NJ are so appealing to them.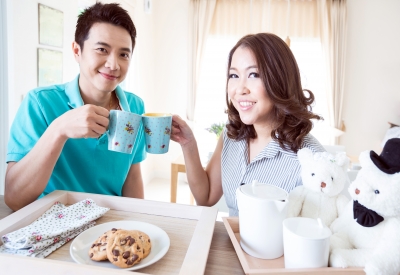 For this fast-paced, frugal group, a McMansion is more of an afternoon adventure than an everyday dwelling area. Millennials are seeking small, but smarter modular home designs. Flexible spaces featuring movable walls make more sense to adapt the their changing lives. Built-in storage allows them to tuck their possessions away, yet still have them within reach without cluttering their environment. And, just like they rather not be stuck inside for a 9-5 job, they want features like sliding barn doors to give them more accessibility to the outdoors.
This group is not cheap, but they don't see the point in spending multi-millions on a home that has 10+ rooms that they won't use. Modular home prices are affordable, but they also make much more sense. Millennials can start with a base design that can even be comparable to some school loans. Later, as their family grows, they can invest into building parts of the home out.
Location and Practicality: NJ Modular Homes Are Perfect for Millennials
So why would millennials specifically seek modular homes in NJ? The location is perfect. They have access to one of the busiest cities in the entire world, but don't have to pay outrageous living expenses all the time. Additionally, they can visit a busy beach or bar, but just as easily find quiet in local woods or coffee houses.
There are many more reasons why the "youth" of today are choosing modular homes, but it all comes down to they want what they see a practical. Modular homes just happen to be more practical than other designs. Even the shorter amount of time it takes to build a modular home is more appealing to them.
If you are a millennial, Coastal Modular Group would love to help you design your home. We enjoy seeing what you think is best for today's lifestyle, and how your take your imagination to a tangible reality. Contact Coastal Modular Group today.