Coastal Modular Group was formed in order to build modular homes in NJ for residents who were devastated by Superstorm Sandy. However, we try to add more value to our company than just designing and constructing modular homes, which is why we encourage our employees to become involved in the community via volunteering.
You can often see our employees taking time off from designing modular homes NJ residents love to help out with community projects. Don't worry, we have plenty of people working on your home design so these volunteer days will not set your build back. Coastal Modular Group encourages our employees to help the community even more by offering them additional paid time so they can volunteer on company time.
NJ Modular Home Builders Take Time to Volunteer at Visitation Relief Center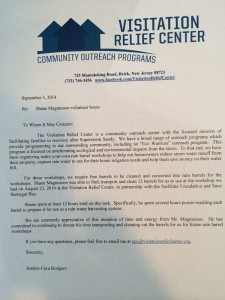 Recently, our dedicated and passionate employee Shane Magnusson took advantage of this time to give back to the community by volunteering at the Visitation Relief Center in Brick. You might expect someone from modular home company to work for a non-profit that focused on home design, but Shane decided for a change of pace. Instead, he spent over twelve hours finding, transporting, and cleaning barrels to be used to capture rainwater.
This program ties in perfectly with the values held by our NJ modular home company as it supports the community by partnering with other organizations like the Surfrider Foundation and Barnegat Bay. Together we all helped those effected by Sandy to learn how they can capture rain water from hurricanes, which will reduce runoff and also preserve resources by providing water for home irrigation needs (which also reduces utility bills).
With this time, Shane has preserved the environment, helped residents save money, and much more. We are proud of his hard work, and urge all of our employees to help out where they can.
If you have a project you need help with, please feel free to contact Coastal Modular Group at (732) 800-2447).