It is  a huge honor to be featured in one of the biggest papers in the area. Recently, the Asbury Park Press, ran an article on our NJ modular home company in which they highlighted the Coastal Modular Group motto: Build homes of superior quality; and, treat each home as a special experience for the homeowner.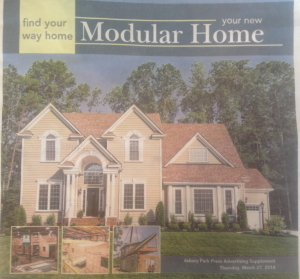 APP also noted our cutting edge technology. Though it wasn't specified, we would like to follow up and remind you of our ability and dedication to building green homes and how we build modular homes.
If you aren't already a customer, and in the market for purchasing a modular home, we highly suggest you watch our video about the complete online management you have during the building process. It is tools like these that make our building company so unique, and why our customers enjoy building their new modular homes rather than stress over it.

For any other information regarding our process, materials, design, or to set up a consultation to learn more, please call Coastal Modular Group at (732) 800-2447.