Do you remember the first day of the school year when you were a child? You walked into a building you may have already attended the previous years, and you got acclimated quickly to the familiar surroundings. You would see old friends and make new ones.
Fortunately, for the students of Memorial School in Union Beach, NJ this familiar scenario will be instilled for the next school year. After their school was destroyed by Hurricane Sandy the students were split up between St. Catherine's School in Middletown, Central School in Keyport, and Holy Family School in Hazlet. Although the final day of school is June 27th, the students have returned to their own school where they can have a sense of normalcy again.
Rebuild Normalcy with Union Beach NJ Modular Homes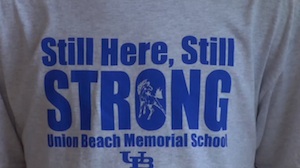 This is a great accomplishment as some of these students still may not have their homes to go back to. Fifty homes were washed away and 300 were demolished during Hurricane sandy, and about 500 families still do not have homes.
We are reminded not to take for granted the comfort it is to have a place we are familiar with. This is why the NJ modular homes from Coastal Modular Group are made custom for our clients. We can take photos of your old home and replicate the design. You can rebuild your home, add the features you always wanted, and it will be stronger and still not as expensive at stick and brick builders.
We are happy to see one of the most devastated areas make such a big progression and hope the students enjoy their school before summer.