For so many of us social media has become a way of life, and at Coastal Modular Group we understand this.  That is why we want to make it easier for our current clients and prospective clients who embrace social media to connect with us.  Take a look below at all the ways you can connect with CMG through social media!


With over a billion users currently, Facebook is an incredible social media platform.  If you are a current client of ours you can follow that link above to our Facebook page and look through our photos to find progress pictures of your new house as we post them!  We are thrilled to be able share photos and updates of our current projects with you and all of our followers in real-time.  Then you can share the excitement of building your new home with all of your friends and family, and we love feedback so be sure to leave us a review on Facebook while you are there!  If you are a prospective client we would love for you to check out all of our builds and get a feel for what it means to build with CMG.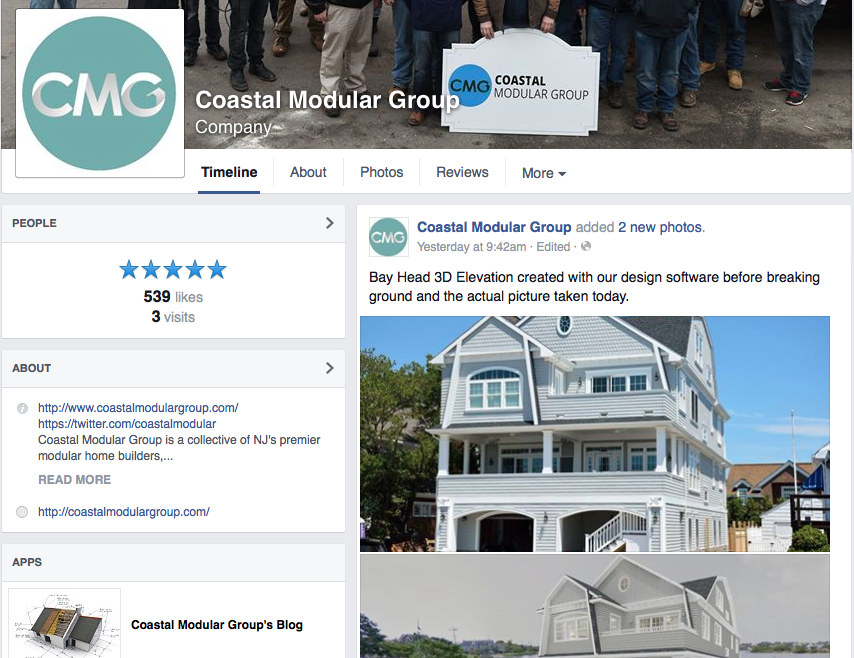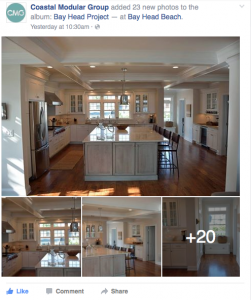 Have you ever earmarked pages in a magazine because you thought "I might like to do that on project on a rainy Sunday" or "that is THE color for my kitchen"?… then you might really enjoy Pinterest!  It is a form of social media that utilizes virtual "boards" where you can "pin" things you love and want to save to refer back to at anytime.  It is a fun tool to utilize when you are building your dream house with CMG and starting to dream about your paint colors, decor, garden, etc.  You can follow us and enjoy looking through our boards and pins as inspiration while you start organizing all of the amazing details in your future home!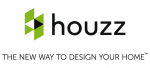 Houzz: "…is a unique platform for home remodeling and design, bringing homeowners and home professionals together in a uniquely visual community."  Like Pinterest, Houzz is a way to ditch the magazines and digitalize what inspires you, then store it to refer back to when you meet with us at CMG to discuss your future dream home!  Aside from organizing your ideas on Houzz you can also "Find Pros" and SHOP!  Follow us on Houzz and check out what all the buzz is about.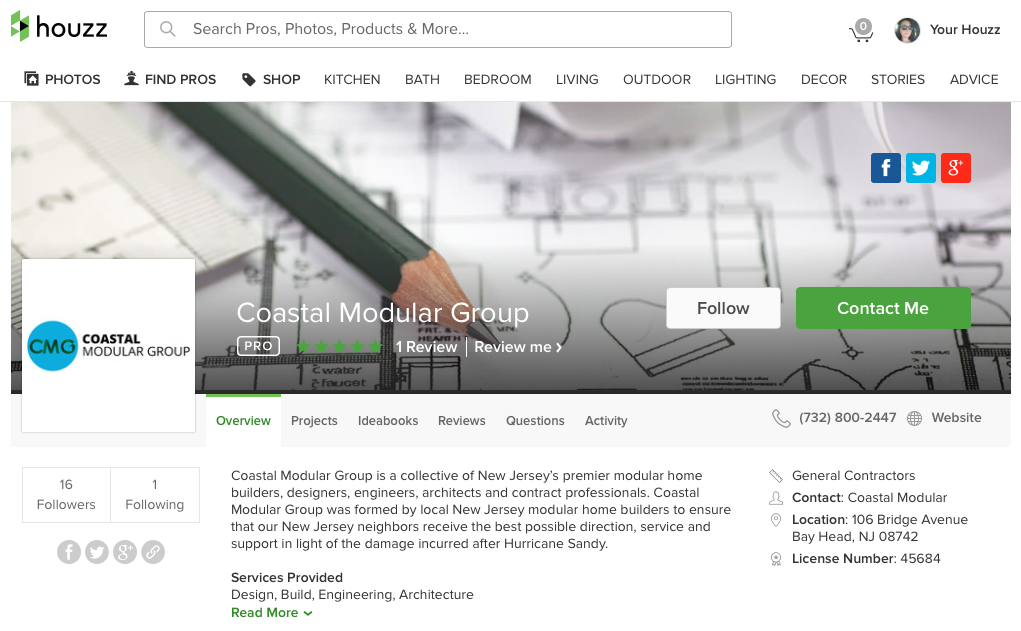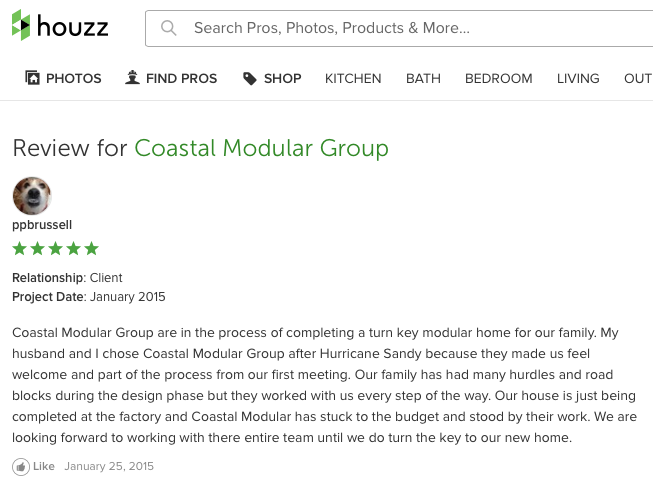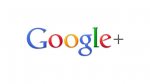 Google+ is a social media outlet that truly allows you to customize your social experience just like Coastal Modular Group can help you customize your modular home to meet your needs.  If you are not a Google+ user yet please free to follow the link above to check out our page.  If you are a current Google+ user please follow CMG, and add us to your circle because we would not want you to miss out on anything!  As always we love customer feedback, so share your review when you check out our page.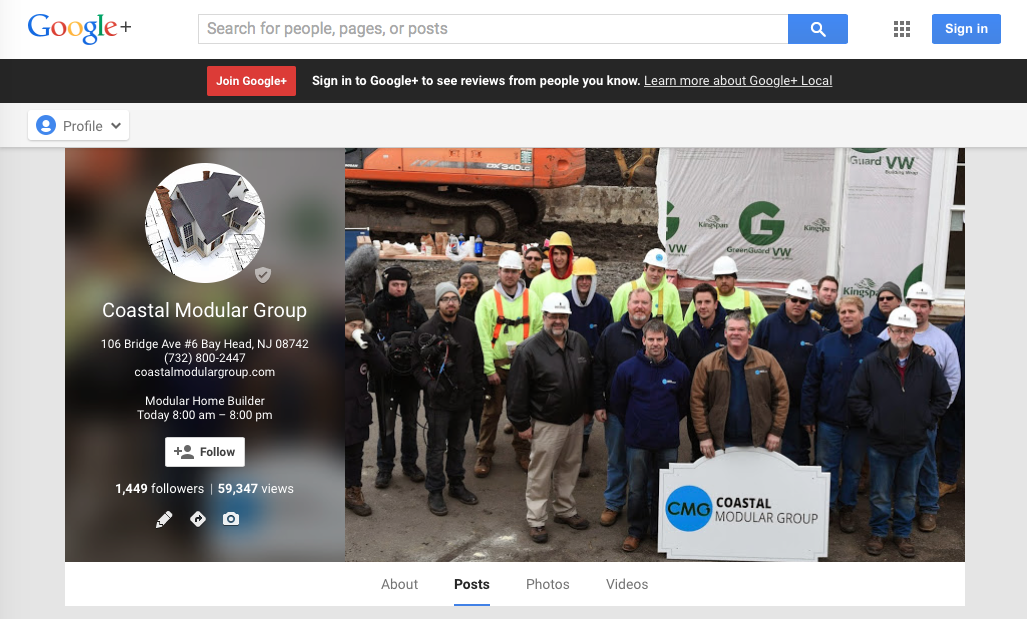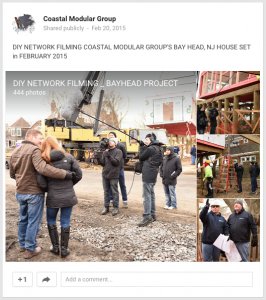 We hope that you are just as excited about connecting with us on social media as we are about connecting with you!  We know you are excited about designing, building and decorating your new dream home, and all of us at CMG are excited to be part of that process every step of the way.  Read our reviews, share our pictures, and follow our boards… and if you have any questions or would like more information about building your dream home with Coastal Modular Group contact our office at (732) 800-2447.  Click here to learn more about the advantages of modular homes.