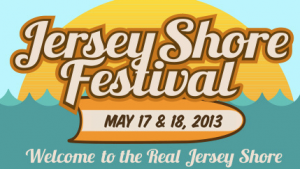 With all the expensive music festivals that will be attracting thousands of people this summer, which will you go to? Instead of spending all of your hard earned money, you should head to the FREE Jersey Shore Festival in Seaside Heights. While there come check out our vendor area, and enter for a chance to win $25,000 towards one of our NJ modular homes!
Enjoy Live Music, Car Shows, and Our NJ Modular Homes
The Jersey Shore Festival is perfect for those who have been working all winter to get their lives back in order after Hurricane Sandy. Welcome the warm weather with a refreshing Coors Light, Pacifico, or Spodee, all of which will be in abundance due to their official sponsorships.
Three days of awesome entertainment starts on Friday, May 17th with a silent auction to benefit Sandy victims through Sunday with Coastal Adventures. Bands will be playing in various venues around town all weekend. Saturday will encompass an array of events with the Jersey Shore Car Shows, live outdoor music, and of course the Vendor Village where you can find Coastal Modular Group and enter the $25k NJ modular home giveaway.
If you are a fan of music, autos, the beach, or just having a great time outside without the price of a mortgage, then come join us at the Jersey Shore Festival!
Remember, there is still time to enter the $25k giveaway towards one of our NJ modular homes. Visit http://coastalmodulargroup.com/blog/win-25k-towards-modular-homes-in-new-jersey/ to enter today!