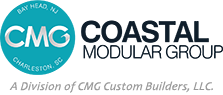 Advantages
Advantages
When it comes to the construction of prefab homes in NJ, Coastal Modular Group is the name you can trust. Expect to glean all these benefits from our prefab homes, and more.
A Speedy
Construction
We are known for ensuring an exceptionally quick turnaround between the initial meeting with our clients and home occupancy. We make sure that our prefab homes are built in a fraction of the time it will take a custom site-built home to be constructed. Not only can you move into your new home sooner, but you can also save a lot on expenses and interest payments that often comes with construction.
High-Quality
Homes
Our manufacturing plant's state-of-the-art facility allows us to construct consistently high-quality prefab homes, and we ensure that all of these undergo uniform construction processes and stringent inspections. Each of our manufacturers here at Coastal Modular Group have been trained to do their task efficiently, and their experience has made them an expert on a particular aspect of home construction.
To assure our clients that their homes will meet, or even exceed, all state building codes, all of our homes are inspected by a third-party home inspection agency before it leaves the factory. Our homes are again inspected by a local building inspector once it is erected on-site to ensure that your home meets the quality and structural integrity requirements.
Flexible
Designs
Limitless design possibilities await you when you work with Coastal Modular Group for your prefab home. Our designs tend to be less per square foot compared to site-built homes, allowing you to add more rooms for an affordable price.
Not only can we create custom designs through computer-aided software, but we can also send these designs to the machinery in our manufacturing facility. This way, your customizations will translate to the finished product as precisely as possible.
Energy Efficient and
Eco-Friendly
Unlike site-built custom homes, we build prefab homes from the inside out. With this, we can then fill gaps around pipes, outlets, doors, windows, and exterior sheathing. This then translates to advanced energy efficiency and lower energy costs.
In a way, you're doing Mother Nature a big favor in opting for our prefab homes. Our eco-certified green modular homes use only ENERGY STAR programs and products in our prefab homes, giving you big savings in energy costs and even qualifying you for green building rebates and mortgages.
Your dream home is not impossible to achieve when you can build it with us here at Coastal Modular Group! Start by calling us at (732) 800-2447 for a free quote.
Floors
23'8" wide models: Double 2x8 perimeter band, double 2x8 SYP girder with ½" sheathing insert under marriage walls, 2x8 floor joists @ 16" O.C. with joist hangers at marriage wall side.
27'6" wide models: Double 2x10 perimeter band, double 2x10 SYP girder with ½" sheathing insert under marriage walls, 2x10 floor joists @ 16" O.C. with joist hangers at marriage wall side.
29'6" wide models: Double 2x10 perimeter band, double 2x10 SYP girder with ½" sheathing insert under marriage walls, 2x10 floor joists @ 16" O.C. with joist hangers at marriage wall side.
31'6" wide models: Double 2x12 perimeter band, double 2x12 SYP girder with ½" sheainserter insert under marriage walls, 2x12 floor joists @ 16" O.C. with joist hangers at marriage wall side.
¾" T & G O.S.B. glued and nailed, on all models
Walls
2x6 Exterior wall construction @ 16" O.C.
7/16" O.S.B. exterior wall sheathing
R-19 Fiberglass insulation with vapor barrier
½" Finished drywall with two coats base paint
Thermoply sheathing board on marriage walls
Roof and Ceiling
Truss Roof:
23'8" Wide Models: 10" Fixed eave overhang with 6" Fascia
27'6", 29'6", 31'6" Wide Models: 10" Hinged eave overhang with 6" Fascia
Rafter Roof:
10" Hinged eave overhang with 6" Fascia, all models
12" Gable end overhangs
7/12 Trussed roof @ 16" O.C.
7/16" O.S.B. roof sheathing
3' Ice & Water barrier
Shingle over ridge vent
30 year Architectural self-sealing shingles with #15 felt paper
8' Ceiling height
R-30 Fiberglass insulation (Kraft-faced)
5/8" drywall ceiling, taped and spackled with a flat finish
Interior
All interior walls at 16" O.C.
FHA approved carpet with 6 lb bonded padding in Living Room, Dining Room, Hall and all Bedrooms (shipped loose, cut and labeled per room)
Vinyl floor covering in Kitchen, Baths and Utility Room
Ventilated closet shelves
6-Panel white or stained passage and bi-fold interior doors
Wood baseboard molding (3 ¼") - white or stained pine
Wood door and window Colonial style casing (2 ¼") white or stained pine
Hall light and globe
Exterior
Double-hung vinyl windows with screens and insulated Low "E" glass, white interior
Fiberglass front and rear doors
Exterior porch light at front and rear doors
Straight or Dutch Lap Vinyl Siding
Door bell front and rear
Kitchen
Vented range hood with light and fan (ductless hood if range is on interior wall)
8" deep double-bowl stainless steel sinks with single lever faucet assembly and spray
Custom built kitchen cabinets – raised panel maple
Granite countertops
Soffit, Galley Rail or Crown Molding over kitchen cabinets
Ceiling lights centered in Kitchen and above sink
Chandelier in Dining Room
Bathroom
Custom built vanity cabinet with cultured marble top with single bowl lavatory
One piece fiberglass tub & shower unit
Bath vent fan with light in all baths (Master bath to receive vent fan with light and heater on separate switch)
1.5 gallon colored china pottery water closet (elongated)
Towel bar and paper holder
Recessed beveled mirrored cabinet with light
Vanities 42" and over will have plate glass mirrors with light
Plumbing
All plumbing stubbed through floor for on-site connection
Water lines – PEX tube supply lines
Waste and vent lines – PVC schedule 40
One frost-free exterior water faucet (shipped loose)
Electric
200 AMP 40 circuit box (dropped below floor on basement models)
Smoke detectors – Smoke and heat detectors for Massachusetts only
Arc Fault Interrupter circuit in all rooms where required.
Exterior weatherproof receptacle on Ground Fault Interrupter circuit
GFCI protection where required
Heating
Warm air heat with individual wall-mounted thermostats
50 Gallon electric water heater