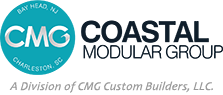 Contact
Us
Due to overwhelming demand, we are not meeting "walk-in" customers. If you are interested in meeting with our team, please fill out your information below and we will follow up with within 24 hours to schedule an appointment. Thank you in advance.
When it comes to building a home, one of the main issues is the cost. Modular home prices in New Jersey can vary greatly based on your location, the materials used, size of the home, and much more. For instance, a ranch built with Eco Red Shield located on the beach in a high flood zone could be just as expensive as a Cape Cod built further inland. For those trying to keep the cost of modular homes in NJ down and have a quick turnaround time, we suggest choosing one of our many pre-designed floor plans. Click here for detailed imagery of our floor plans and information such as local schools.
You can tweak those floor plans or comletely customize your own modular home. No, modular does not mean boring, restricted, stamp out homes. You can work with our expert designers to build your dream home. To learn more about designing your modular home, visit our design page.You can use magazine clippings, old photos, and much more to create a home you will love.
Please schedule a meeting with us if you are seeking more pricing information so we can give you a more accurate quote.
(732) 800-2447
Address:
BAY HEAD OFFICE (MAIN OFFICE)
Coastal Modular Group
106 Bridge Avenue, Suite 6 Bay Head, NJ 08742
(732) 800-2447
CHARLESTON OFFICE
Coastal Modular Group
515 Robert Daniel Drive, Suite 7314, Charleston, SC 29492
(843) 501-0038